Combo Offer! 1.8kg 100% whey + Evl Lean Mode 150 caps + Shadow X Pre + 1 x Amino Energy RTD
Regular price
$169.95
Save $-169.95
/
Tax included.
---
Combo Offer!
Description:
6 g BCAAs + 5 g Glutamine Per Serving
Low Fat/No Added Sugar
Gluten Free
Dietary Supplement
Natural and Artificial Flavors
Protein Powder Drink Mix
100% Whey
25 g Protein
When Combined With Regular Training, 100% Whey is Engineered to Support:
Muscle Growth
Muscle Recovery
Protein Synthesis
Muscle Strength
100% Whey Stats:
25 g Whey Protein/Serving
6 g BCAAs & 5 g Glutamine/Serving
Best in Class Ingredients and Manufacturing
Fast Absorbing for Use Before or After Training
Lean Mode:
What is Lean Mode?
Lean Mode is a stimulant-free fat burner that can be used by the casual gym-goer to the professional athlete – and everyone in between. If you're looking to shed unwanted body fat, the profile in Lean Mode can help you achieve your goals.
What does Lean Mode do?
It helps take stored body fat (even around your abdomen) and convert it to a usable form of energy to help energize you throughout the day as well as fuel your workouts. The objective is to use body fat and burn it, not store it.

What makes Lean Mode unique?
Most fat burners on the market today are slammed with stimulants that can cause many negative and undesirable side effects. Lean Mode is a stimulant free fat burner that gives you the ability to burn fat, increase your energy levels, improve your mood, control your appetite, and boost your metabolism without any jitters, crashes, rapid heartbeat, irritability, or sleeplessness.
Shadow X is a pre-workout supplement created by Cobra Labs. It comes in three flavors – Lemon Zero, Magic Berry, and Neon Tropic.
Helps to promote: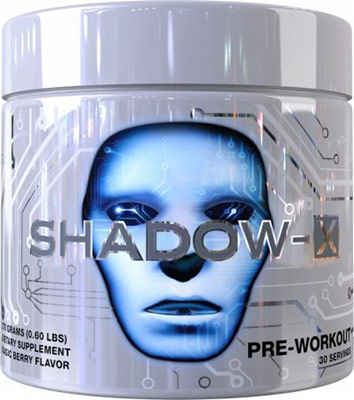 Amino Energy RTD:
Boost energy, focus and performance with Essential Amino Energy + Electrolytes RTD by Optimum Nutrition. This drink is perfect to be taken before training, after training or any time of the day to boost energy.
When you sweat a lot, you lose essential minerals and replenishing it is essential. Essential Amino Energy + Electrolytes has the right combination of electrolytes to restock minerals lost through sweat. Giving your body the right nutrients will get you performing at your best. This amino drink has everything you need for peak performance.
The added caffeine from natural sources will help to boost energy and focus if you are heading to the gym or just for the day-to-day activities. You will start and finish your workout or day strong and focused.
The 5 grams of amino acids will support muscle recovery, so you can get back to the gym in no time. Essential Amino Energy + Electrolytes will help you out tackle the day or smash out a hard session.
Get your hands-on Essential Amino Energy + Electrolytes today! Easy and convenient to take anywhere you need, try it out and give your body the tools needed to perform at your best!
One can of Essential Amino Energy + Electrolytes has:
5 calories
1g of carbohydrate
A blend of amino, which includes L-Leucine, L-Threonine, L-Theanine, L-Citrulline, Micronized Taurine, Sustamine L-Alanyl-L-Glutamine, L-Lysine Hydrochloride.
Minerals including sodium, potassium and magnesium.
100mg of caffeine from natural sources
No fat or sugar
Enjoy this combo offer while it lasts!